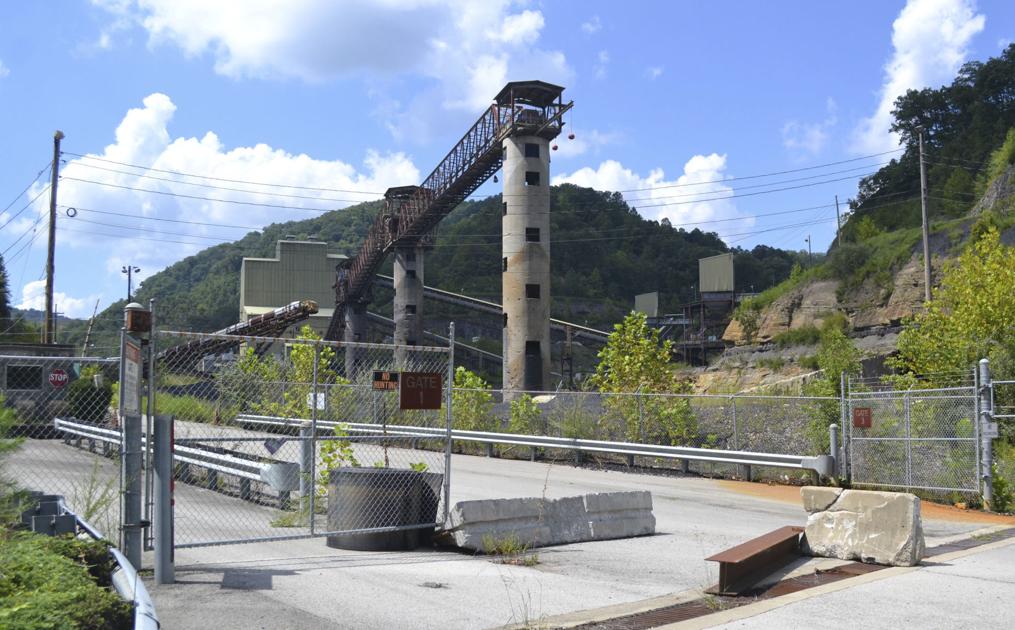 Monday brought a story of two messages to West Virginia about the urgent need to reduce emissions of carbon dioxide and other greenhouse gases.
The first post came from 234 scientists from 66 countries who reviewed more than 14,000 peer-reviewed scientific papers to produce a long-awaited report from the United Nations Intergovernmental Panel on Climate Change which urged achieving zero net carbon dioxide emissions to stabilize the global climate and reduce extreme rainfall and flooding in West Virginia and throughout the eastern United States for generations to come.
The second message came from Governor Jim Justice.
"In the country today, once again, whether it is coal, oil or gas, our energy industry is under attack," Justice said, reading at a press briefing on the response from the state to COVID-19 in a press release issued by its office on Saturday announcing its reactivation of a potentially powerful state council that had been dormant for a decade in a bid to further the development of fossil fuels.
Justice, a coal tycoon whose companies have been valued at millions of dollars for environmental violations, added that he is also keen to embrace renewable energy sources.
This would help push back what the Intergovernmental Panel on Climate Change report warned as "unprecedented" weather events with further global warming caused by greenhouse gas emissions caused primarily in states. – United by burning fossil fuels.
But environmentalists see Justice's latest moves as signals that he is bowing down to the coal industry rather than taking climate change seriously.
Justice's reactivation of the Public Energy Authority board included the appointment of a former director of the West Virginia Coal Association, Jeffery W. Allen, as a conservationist legally required by the board in a move who might have violated state code. The selection follows his appointment of longtime former West Virginia Coal Association chairman Bill Raney to the state's Civil Service Commission last week.
West Virginia Environmental Council President Linda Frame called the measures, along with her appointments of West Virginia Coal Association President Chris Hamilton and Gas and Oil Association of West Virginia Executive Director Charlie Burd, Public Energy Authority as "incredibly disappointing and a missed opportunity".
"Sadly, West Virginia will once again sit back and watch the rest of the world go by instead of embracing the economic and environmental benefits of transitioning away from these polluting industries that are major contributors to climate change." , Frame said.
The State Code grants the Public Energy Authority broad powers, including the purchase, rental and issuance of bonds for the construction of electricity or natural gas transmission projects, and State representation regarding "national initiatives" and "international marketing activities" that concern the mining development industry.
The authority has the power to enter into management contracts with third parties to operate any electricity, gas transmission or other related energy project, whether during construction or permanent operation. It can finance electricity or natural gas transmission projects by providing secured loans to provide funds to purchase or build these projects. He can also take ownership by eminent domain.
The judicial reactivation of the Public Energy Authority came three days after the Civil Service Commission angered environmentalists by approving a request by Appalachian Power and Wheeling Power to implement and recover costs through to a surcharge for environmental improvements to John Amos, Mountaineer and Mitchell coal. -The power plants supplied in Putnam, Mason and Marshall counties are required by the federal government to keep the facilities in operation until 2040 instead of withdrawing them sooner.
Vernon Haltom, executive director of Coal River Mountain Watch, a County Raleigh-based nonprofit that opposes mountain top removal and other mining practices, condemned the Commission's decision civil service and judicial appointments.
"[T]there is no doubt that the foxes are in charge of the henhouse, "said Haltom.
The Intergovernmental Panel on Climate Change report released on Monday shows that for every 1.5 degrees Celsius of global warming, there will be an increase in heat waves, longer warm seasons and shorter cold seasons, climate change further intensifying precipitation in the eastern United States.
But the report finds that limiting warming to nearly 1.5 degrees Celsius or even 2 degrees Celsius will be out of reach unless there are immediate and large-scale reductions in greenhouse gas emissions.
"This report is a reality check," said Valérie Masson-Delmotte, co-chair of the working group responsible for the report, in a press release accompanying the report, which was approved by 195 panel members on Friday. "We now have a much clearer picture of the past, present and future climate, which is essential for understanding where we are going, what can be done and how we can prepare."
Burning fossil fuels for energy accounted for 74% of total U.S. greenhouse gas emissions and 92% of total U.S. human-made carbon dioxide emissions in 2019, according to the US Energy Information Administration.
West Virginia's per capita energy-related carbon dioxide emissions were the nation's third in 2018 and declined by less than 14% from 1990 to 2018, according to a Charleston Gazette-Mail analysis of data from the 'US Energy Information Administration. That's a larger decline than just 14 other states.
Coal-fired power plants accounted for 91% of West Virginia's net electricity generation in 2019. But coal only made up 23% of the nation's net electricity generation that year, according to Energy Information. Administration.
The fate of the Amos, Mountaineer and Mitchell factories remains uncertain as they also depend in part on utility regulators in other states.
The Kentucky Civil Service Commission last month rejected a request by Kentucky Power, another subsidiary of American Electric Power and 50% owner of the Mitchell plant, to implement and cost recover the environmental improvements. required by the federal government to keep the Mitchell plant operational beyond 2028.
Appalachian Power has also sought approval from the Virginia State Corporation Commission for approval of environmental improvements at the Amos and Mountaineer plants. A decision from Virginia regulators on Appalachian Power's application is expected on August 23.
In a report filed with Virginia state utility regulators last month, lead hearings reviewer A. Ann Berkebile recommended that regulators reject Appalachian Power's request for approval to initiate and recover the costs of compliance with federal wastewater guidelines at Mountaineer and Amos plants.
The jurisdiction of the State Corporation Commission applies when Virginia taxpayers are asked to pay their share of the costs of operating, maintaining, and generating electricity for facilities to serve Virginia customers.
Karan Ireland, senior central Appalachian campaign representative for the Sierra Club, fears the new reformed energy public authority will buy unprofitable power plants to prevent them from shutting down, passing the costs on to taxpayers.
"Our neighboring states reject bad business for their residents, and that is what we should be doing," Ireland said.
The average monthly residential bill (as measured by the residential rate per 1,000 kilowatt-hours) for American Electric Power's utilities in West Virginia has increased from $ 55.28 in 2006 to $ 138.57 in 2021, an increase 150% over 15 years.
"West Virginia can't force other states or countries to buy our coal and gas, or turn a blind eye to cheaper renewables and growing demand, but it can drive up our electricity bills by changing the rules in favor of fossil fuels so that we pay more for electricity, "explained Ted Boettner, senior researcher at the nonprofit Ohio River Valley Institute think tank. "It will lead to a weaker economy and will do nothing to deal with the climate crisis."
Contact Mike Tony at mtony
@ hdmediallc.com, 304-348-1236 or follow @Mike__Tony on Twitter.