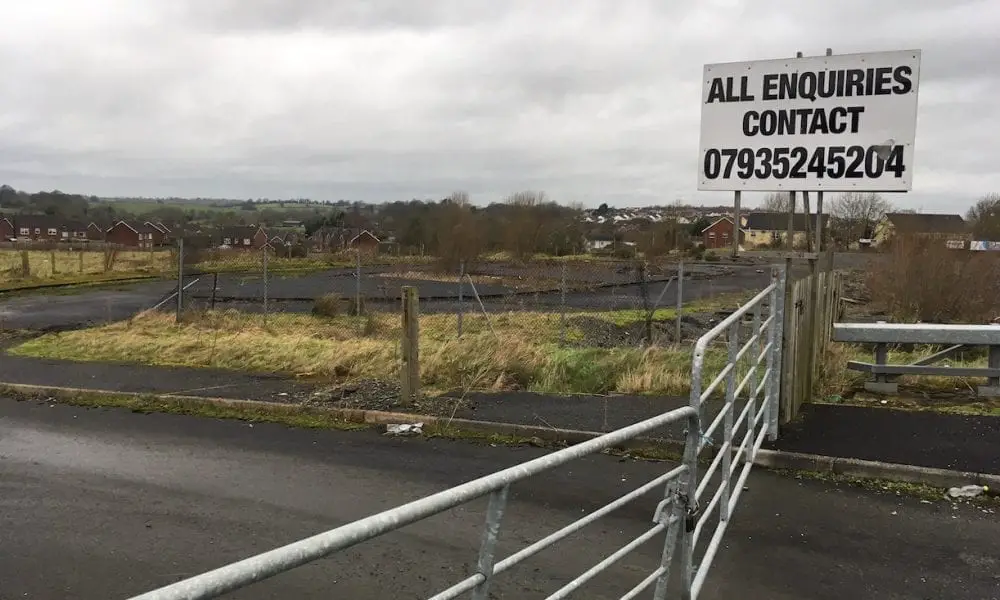 A new gas station and store at Keady Road in Armagh could create 10 new jobs at the site.
The planned development is located on the site of the former Integrated College of Armagh.
Mainline planning approval was given for mixed-use development at the site in 2019.
Now, a request for reserved questions has been submitted to Armagh City, Banbridge and Craigavon ​​Borough Council to provide more details on what is actually planned.
The mixed-use proposals included housing, a nursery, an open public space, access and parking.
The site is "adjacent to and south of Rockfield Downs and east of Demesne Park".
The reserved matters application indicates that the gas station and the retail store will be the first element of the overall plans to be pursued.
The proposals had been submitted on behalf of SFM Commercials Ltd, of Tassagh Road, Keady.
According to a supporting planning document, the site is currently described as a "development land" with the old buildings of the integrated college having already been demolished, the area now comprising a bitmac surface and an internal road layout.
Depending on demand, the new service station will consist of a six-bay petrol forecourt, an associated store and service facilities.
The store will cover almost 450 square meters and will include a food preparation area and a delicatessen, with almost 50 square meters designated as a "lounge area" for enjoying on-site refreshments.
The building will be a one-story development and positioned in the center of the site, with existing access on Keady Road to serve the gas station.
According to the planning description: "The floor plans partially surround the area of ​​the adjacent ancillary services complex located at the rear to protect it from views of the public areas and to ensure safety".
There will be parking lots for trucks and cars around the new gas station site with a total of 42 spaces reserved for cars.
There will also be dedicated staff parking, with proposals indicating that the new company would see 10 employees on site per day.
The proposals also include associated site work.
There will also be landscaping, with plantings to "soften the visual impact of the proposal and visually separate it from the approved residential area to the west".
Neighbors of Rockfield Downs are to be notified as part of the statutory process of the submission of this Restricted Materials request.
It is expected to be publicly announced next week.